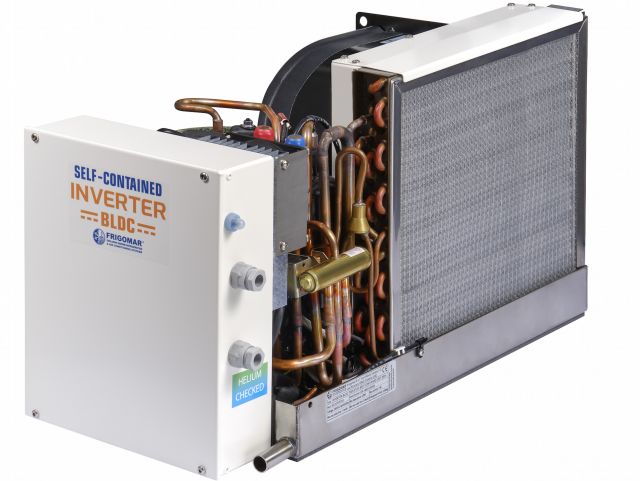 Frigomar has expanded its range of advanced inverter technology air conditioning from the chilled water systems traditionally used on superyachts to small self-contained air conditioning units used on smaller vessels.
Now available from 7000BTU/h up to 16000BTU/h, Frigomar units have an energy rating of A.
"Their unique power control system ensures the start current requirement is effectively non-existent, being only 2A (maximum)," explained Rod Boreham, MD of UK distributor Advance Yacht Systems. "As they can run at very low compressor speeds, they can produce cool air continuously at an incredibly low power – 200W max."
The system uses technology that does not rely on physical sensors to determine the rotational position of the compressor.
"This is the clever bit which controls the application of power at precisely the right time, making it all possible," added Rod.
"What this means to a boat builder or boat owner is that an air conditioning system can be started and run with a very small source of mains power; there is no need to cater for the large inrush current normally needed."
The fan unit rotates for ease of installation and the power control box can be demounted and attached to a nearby surface when space is limited. The units will also provide heat by operating in reverse cycle mode.