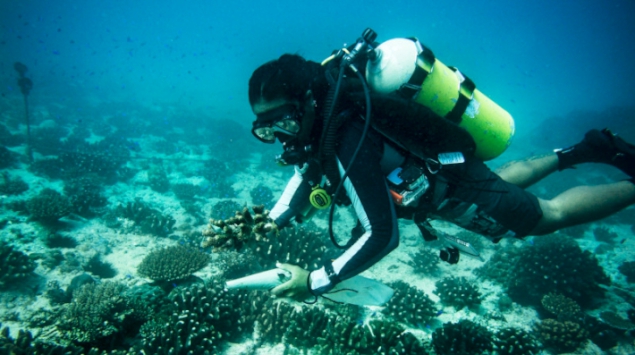 You can now learn how about how to protect our marine ecosystems by joining the United Nations Environment Programme's (UNEP)
Wild for Life
for a virtual, immersive journey through three unique but connected marine ecosystems – mangroves, seagrass and coral reefs – that are threatened by human activity such as tourism development, fishing and pollution.
According to the
UNEP website
, the
marine journey
allows users to explore underwater as three different personas, showing how biodiversity functions to deliver vital goods and services to humanity, the threats these ecosystems face and how simple actions can help to better protect the interconnected habitats.
The personas – a tourist, recreational boater or fisher – are chosen to represent people visiting the ocean for holidays, those who live near the ocean and enjoy it recreationally, and people who operate a business involving the ocean. Each has unique motives and presents a particular threat, as well as a different opportunity to protect ecosystems. Users are encouraged to try all three.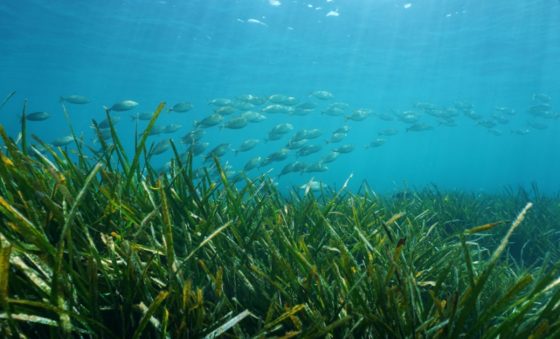 The virtual underwater experience is set in Belize as it's home to a 300km stretch of the Mesoamerican barrier reef, upon which nearly 200,000 people depend for tourism and fishing. As reported in
The Guardian
, the country is renowned for its innovative marine strategies geared at protecting oceans. For instance, a license is needed to fish in Belize's closely managed waters and catch must be reported, helping curb illegal fishing.
If diving into the virtual journey as a tourist, the first ecosystem users encounter are mangroves. Users will learn that mangroves provide the nursery habitat for many commercial fish species and help mitigate climate change (they are extremely efficient carbon sinks) while examining the impact of human actions, like feeding fish, on their environment.
Users also explore seagrass where young, vulnerable marine creatures are nursed before they are strong enough to move to reefs and other marine ecosystems.
The final journey is through coral reefs, another ecosystem in peril. During the dive, the user learns how human activity, even using sunscreen, can affect coral. Chemical-based sunscreens, which use ingredients like avobenzone and oxybenzone, are toxic to coral reefs, while mineral-based sunscreens are safe for the skin and reefs.
Leticia Carvalho, the coordinator of the UNEP Marine and Freshwater Branch, says human beings have a lot to gain from healthy ecosystems. "Coral reefs are the most biodiverse ecosystems in the ocean, housing approximately 25 per cent of marine species and providing livelihoods for at least 500 million people around the world. Unfortunately, they are also the most vulnerable ecosystem to climate change globally. The time is now for member states to join hands to confront the global coral reef crisis and to protect this valuable ecosystem."
Wild for Life
seeks to mobilize and inspire people to conserve our valuable underwater ecosystems. It is one of four distinct ecosystems with other upcoming journeys to include peatlands, savannas, and forests.
The model follows suit from another innovative product. In March 2020,
Wild for Life
launched the
Reef Rider Journey
, a virtual underwater challenge that allows you to experience a coral reef through the eyes of a sea turtle to understand its unique role in maintaining nature's balance.