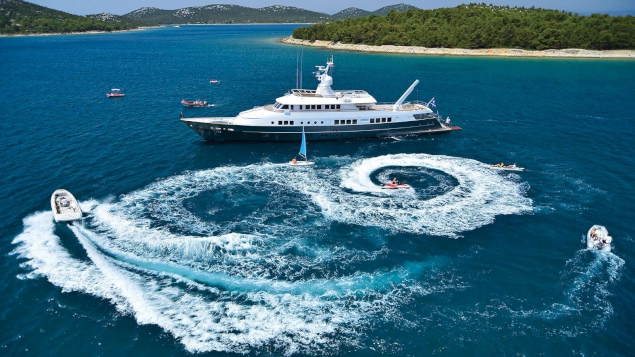 Keeping kids entertained on holiday is always a challenge and when you're at sea, their options are limited when it comes to exploring and running wild. It's essential all superyachts toy garages are well-stocked for guests with a sense of adventure. Playing on the water is never-ending fun, from being thrown off banana boats and towables to shakily trying to learn to water ski, we truly believe you can never have too many water toys.
So we've scanned the web to find some fun toys that will entertain, teach and support kids while they're out at sea, but that's not to say you can't enjoy them too. Speaking of, if you're looking to shop for adult toys too, be sure to check out our guide on the best jet boards and paddle boards.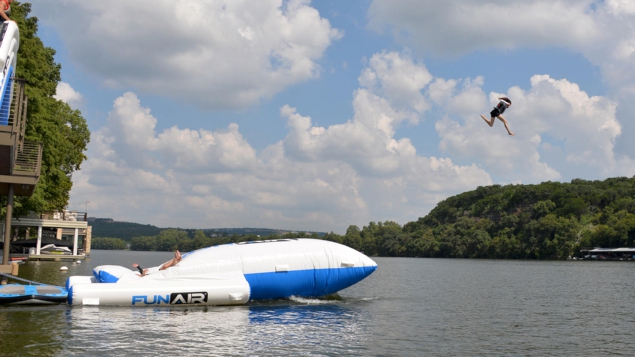 FunAir BigAir Blob
FunAir's BigAir Blob is an old favourite reworked specially for superyachts. The BigAir Blob is a classic water cushion which has been redesigned for use in tidal waters with stabilising outriggers to stop it turning over while an inflatable stand-off means users are never at risk of accidentally bumping into the yacht's hull making it perfectly safe for younger thrill seekers. So how does it work? Sit at the end of the cushion while your friends jump on to it from the top deck sending you flying metres into the air before dropping into the ocean below.
Water Trampoline
If you have a large family or have invited guests who also have children, a water toy that can be used by numerous people at once is ideal. Classic water trampolines usually range between 15' and 25' and can be used with a huge variety of attachments, including slides, connecting tubes and blaster pillows, most of which are also water toys in their own right. While perhaps not as exhilarating as tender toys, we guarantee a water trampoline will keep kids happy for hours.
The trampoline pictured is the Rave Sports 10ft wide, which is also available in a 13ft wide option, both from Walmart.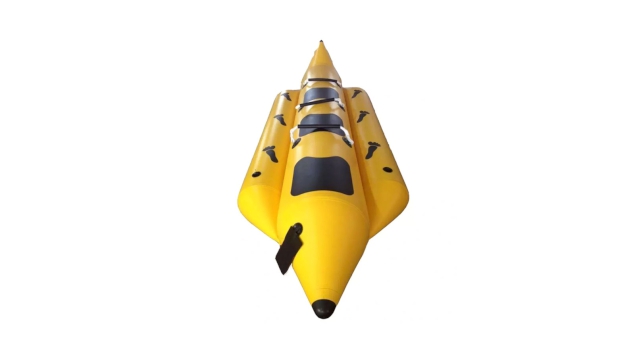 Van der Meulen Banana Boat
There are a huge range of towable inflatables available for use with a tender - all of them brilliant fun - but the classic has to be the banana boat. With every trip inevitably ending up with the riders being thrown in the water, some parents are understandably reluctant to let their children on commercial rides. However, if you are pulling the banana boat from your own tender you can tell the crew a speed you are happy with and, as a standard tube carries between three and ten people, you can go along for the ride to make sure your kids stay safe.
The banana boat pictured is by Van der Meulen and fits three people.
[£461 from Vidaxl](Van der Meulen Banana Boat)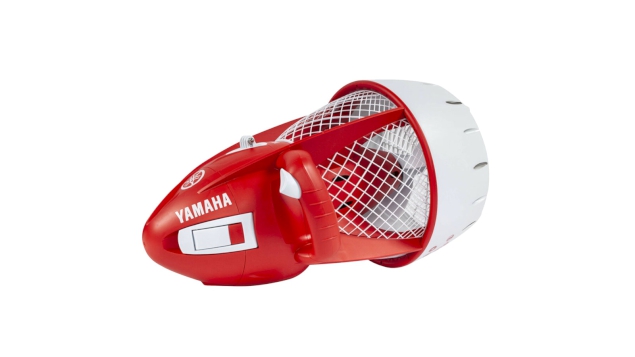 Yamaha Seabob
If your child loves to explore but isn't the strongest swimmer, investing in a Seabob could be a simple solution. These lightweight machines pull the user through the water at a comfortable speed and are steered by applying light pressure in the desired direction, meaning long distances can be covered above and below water using minimal energy. Eco-friendly and almost completely silent, it is a brilliant alternative to traditional snorkelling.
This Yamaha Seabob is £600 from Onbuy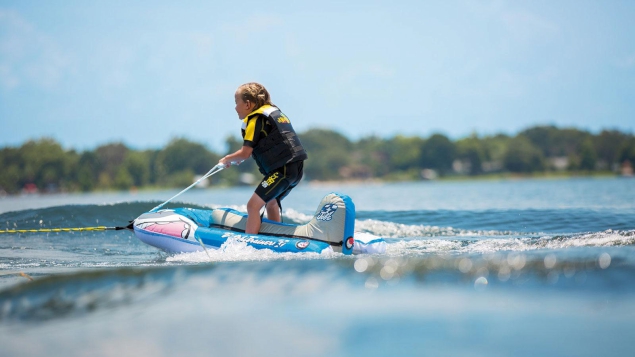 Jobe Dolphi Trainer
If your children are keen to try their hand at waterskiing but you're reluctant to let them straight up on normal skis, the Jobe Dolphi Trainer is the ideal water toy. Designed as a hybrid between an inflatable tube and a waterski, the flat bottom provides stability and the inflatable sides a safer place to fall while the central seating tube can be collapsed as your child's skills enhance.
[£138 from Extremeinn](2AF8Yzj)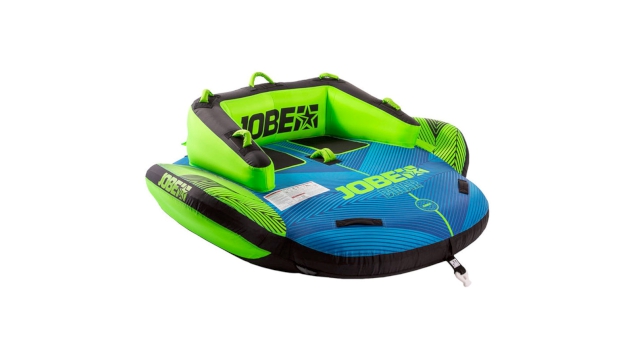 Jobe Binar Towable
Another fun creating from Jobe that let's two have a go at once- all the more fun! This towable doesn't require kids master their balance on water, but will throw them around as it takes them on a wild ride. It's quick and easy to set up for instant laughs and little maintenance. You can never have enough towables in our book.
This Jobe towable is £350 from Wetsuit Outlet.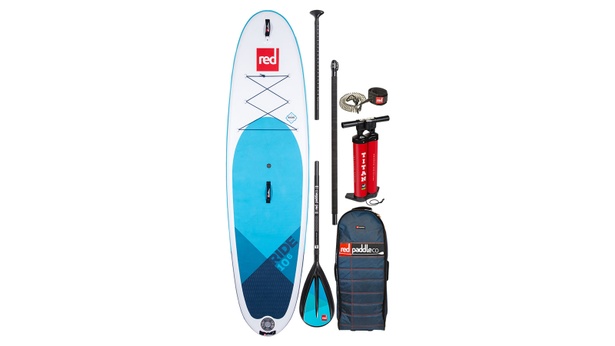 Inflatable Paddle Board
If your superyacht toy box doesn't contain paddleboards then it's about time you invested as these are fast becoming essential for the best luxury yachts for charter with exciting water toys. Paddleboarding is particularly great for children because it's relatively easy to master, doesn't require waves or motors and tends to be safer than other water sports.
Unfortunately the rigid versions also tend to be quite large so, if you're planning to invest in enough for all the family, Red Paddle Co's inflatable SUPs are a great solution. Each one can be packed away in their own backpack and take just 20 minutes to inflate. Along with a huge range of adult boards, Red Paddle Co offers both standard and racing boards in junior sizes perfect for children.
The board pictured is the Red Paddle Co's 10'6" set for £859 from the Wetsuit Outlet.
If you're looking for a smaller set, try the Bluefin Cruise Junior 8' for £499 from Bluefin Sup Boards.