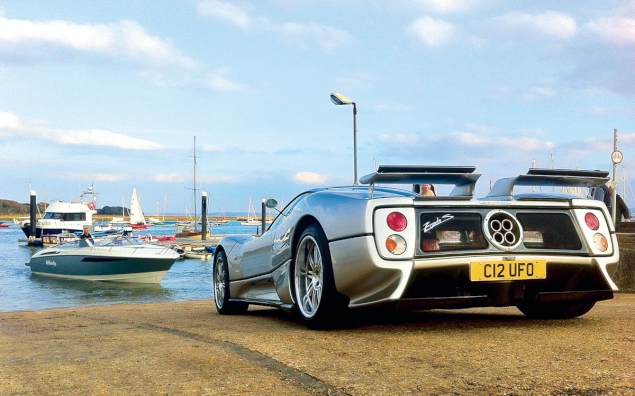 From a modest Ford Cortina to a Lamborghini Countach, Harry Metcalfe's car collection has evolved over the years to include a dazzling array of machines, including motor boats
In our regular feature 'My other passion is', we ask prominent boaters to share their favourite hobby outside of boating. This month, Evo magazine founder Harry Metcalfe…
My father's interest in cars was close to zero, as long as there was fuel in the tank and it had a roof, he was happy. Having four wheels wasn't a necessity either; he once suggested swapping the family Mini out for a three-wheeled Reliant but Mum made it quite clear that if he did, then he would no longer be married.
So how have I ended up with a car collection big enough to mean insurance renewal now involves lunch with the boss of the insurance company? It's a question I often ask myself too, as it certainly wasn't passed down from my parents.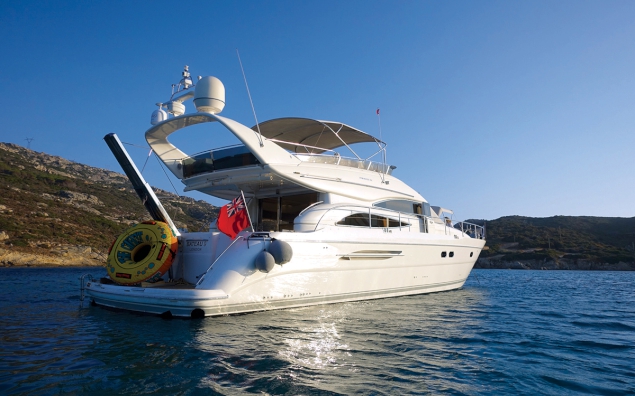 I initially became mildly obsessed with the VW Beetle (which is not something I often admit in public). Fortunately, my first job saved me as my company car was a Cortina 1.6L, which I turned into a 9.1L by turning the boot badge upside-down.
By 1985 I'd set up my own business and got hooked on Saab 900 turbos, peaking with a 900Turbo 16V S. Things were going so well, I bought a Lotus Elan Sprint as a toy and not long after started to compete in it, coming runner-up in the CCC National Hill-climb Championship in 1993.
My road car tastes evolved too, moving from a lovely BMW E30 M3 into the first Maserati Ghibli Cup in the UK. It was around this time I got together with several motor journalists to launch Evo magazine.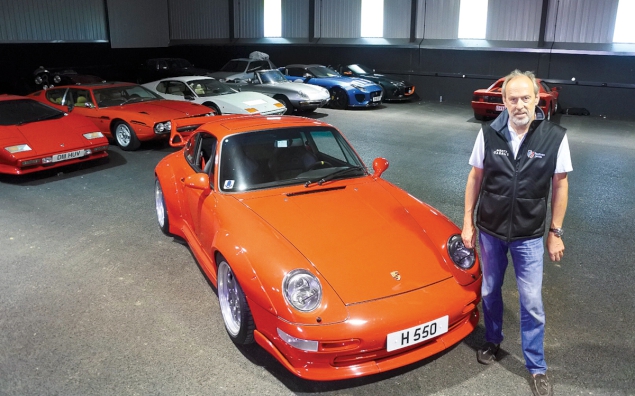 This is when things got silly. Suddenly, I was jetting around the world testing every car imaginable. To this day, just owning a car is never enough for me, it's what I can do with them that really matters and that's why I've ended up with such an eclectic mix in the garage.
I guess the most exotic car I've owned is a Pagani Zonda. I did 20,000km in it but as values rose, I felt uncomfortable having so much money tied up in one car and sold it to buy a Lamborghini Countach, a Ferrari 330 GT, 550 Barchetta and a Testarossa instead. All of which I've done memorable trips in, some of which are on my
YouTube Channel
channel Harry's Garage, which I started just for fun but now gets over one million views a month and has become an entity in itself.
Boats first appeared in 2002 after buying a Windy 37. Boating appealed because they came with two engines as standard and were a great way to share my love of mechanical things with the family.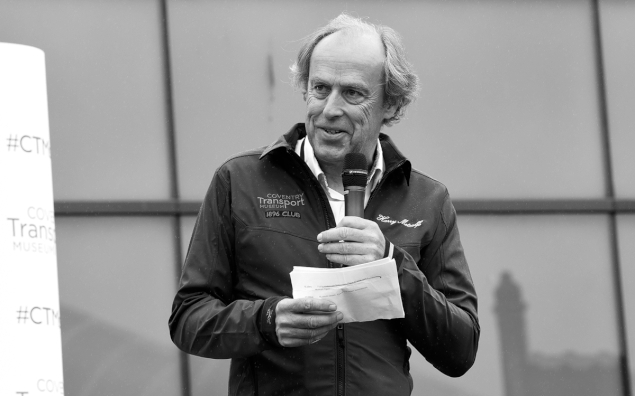 What I've discovered since is boats are just like cars, the fun factor doesn't increase directly in line with price and the enjoyment you et is mostly down to you, it's what you do with them that really counts.
I took a '69 Rolls Royce to the Arctic Circle last winter, something my Dad would think was madness. So just like when I was 17, cars still give me a sense of freedom. I love the different flavours, the design, the speed, the sound, and most importantly, the memories.