"You gotta have a gimmick if you wanna get ahead" – as the song from the 1950's musical 'Gypsy' goes, but could it be that the same is true of superyacht design? When it comes to status symbols, the superyacht is quite a biggie but in the world of the super-rich, what more do you need to stand out from the crowd?
Here's a few of our favourite design gimmicks that made the big time…
Superyacht sports
Feadship's 70m JOY can not only boast a basketball court on her foredeck, but a badminton court too.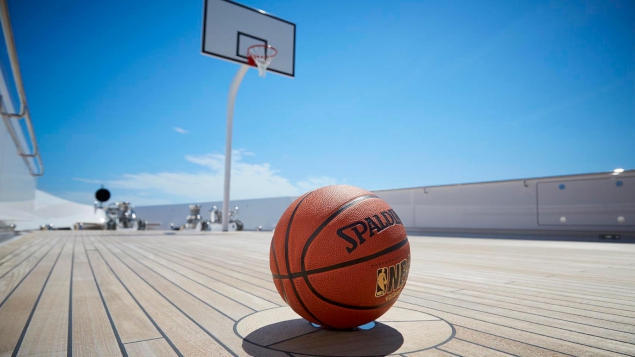 Waterfalls. Because, why not?
Everyone's got a Jacuzzi these days, most have an infinity pool too. Heesen's 70m Galactica Super Nova, designed by Espen Oieno, takes it a step further and features a waterfall that plunges into glass-bottomed 6m swim-jet infinity pool.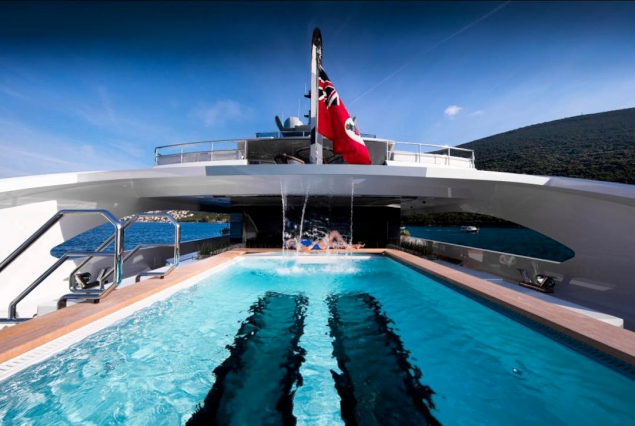 Starry skies, on your ceiling
The 62m SEALYON has world's first segmented sun orrery chart onboard. Lie back in this superyacht's media room and admire the solar system, rather than stars of the big screen!
SEALYON is available for charter and currently listed for sale.
Dressed to impress
It would seem the traditional white and navy blue are of days gone by, as yachts turn to ever more exciting colour palettes for their hulls. Some opt for stand-out sparkle with the original paint job, such as Palmer Johnson's 49m Khalilah, whilst others bring a new lease of life with a wrap post-delivery wrap.
Size Matters
Being the biggest fish in town is still a sure-fire way to get noticed. The largest superyacht in the world, by length overall, is currently Azzam. This 180.61m mega-beast was built by Lurssen and launched in 2013. The 182m research vessel REV, set for delivery from VARD in 2020, comes chomping at her stern however and is set to knock her off the top spot, with this superyacht's status assured for several years to come.