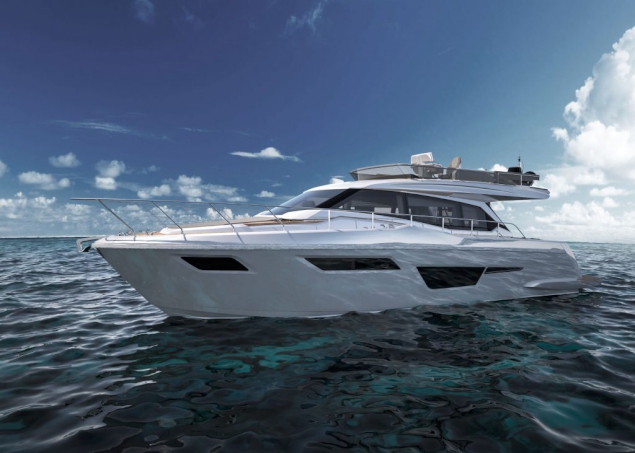 Italian yacht brand, Ferretti Yachts, is undergoing a complete style evolution as a result of a unique partnership between internal and external parties.
Ferretti's Strategic Product Committee, Group's Engineering Department, architect Filippo Salvetti and the independent design studio, Ideaeitalia, have come together to reinvent the style of this traditional yacht brand.
Starting with the 50-foot segment, the new styling, based on the 'just like home' philosophy, will gradually be rolled out across the entire range. The new look aims to combine life at sea with all the comforts of home.
The new models will have a choice the two interior 'moods' created by Ideaeitalia (a classic line with warmer hues and a more contemporary one with intense tones). Both are designed to have international appeal.
The internal spaces of the yachts will comprise high quality furnishings with an Italian twist. Owners will be able to choose from two different layouts on the lower deck. The first features a master cabin and VIP cabin, both with their own bathrooms, in addition to a small laundry area. The second layout includes a master cabin, a VIP cabin, and a double with two single beds. There are also two bathrooms with a separate shower.
The new Ferretti Yachts 500 will make its official debut in September at the Cannes Yachting Festival 2020.