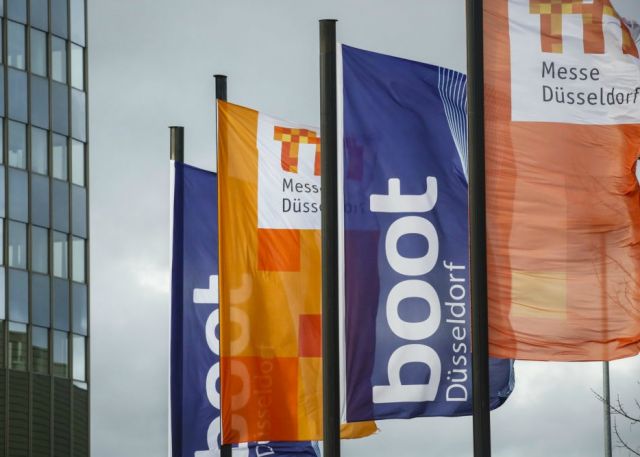 The world's largest indoor boat show, boot Düsseldorf, will return in 2020 with a sporty new look and a redesigned layout to make planning visits even easier.
At the forefront of the makeover is a newly designed Hall 1, home to medium-sized yachts between 10 to 20m with inboard motors from manufacturers such as Jeanneau and Bénéteau as well as Dutch steel yachts from Linssen. Also new this year is Hall 5 showing the best of luxury tenders, chase boats and shadow boats.
"In the context of our arrangements for allocation of the space in the new Hall 1, we reviewed the entire configuration of the different areas covered by boot exhibits. There was a very clear focus on exhibitor satisfaction and visitor service", explained boot director, Petros Michelidakis.
Superyachts
Hall 3 hosts recreational motorboating for beginners, with the 'Start Boating' initiative offering boating newbies advice. Hall 4 features motorboats over 10m from the likes of Axopar, Nimbus and Sessa whilst Halls 5, 6 and 7 showcase tenders and superyachts from Sacs, Wally, Frauscher and others.
Fans of
watersports
will enjoy 'Beach World' in Hall 8a, whilst a large selection of RIBs, dinghies, accessories and equipment will be on show in Halls 9, 10 and 11, the latter also home to the 'love your ocean' campaign promoting sustainable solutions and products.
Sailing
Travel is the focus of Halls 13 and 14 whilst the world's biggest diving exhibition gets underway in halls 11 and 12. Also new this year is an increased focus on sailing with three Halls (15, 16 and 17) with three halls dedicated to the sport featuring major players, ship yards and renowned figures such as Sir Robin Knox-Johnston.
boot Düsseldorf runs from 18 – 26 January 2020. Tickets are available now.