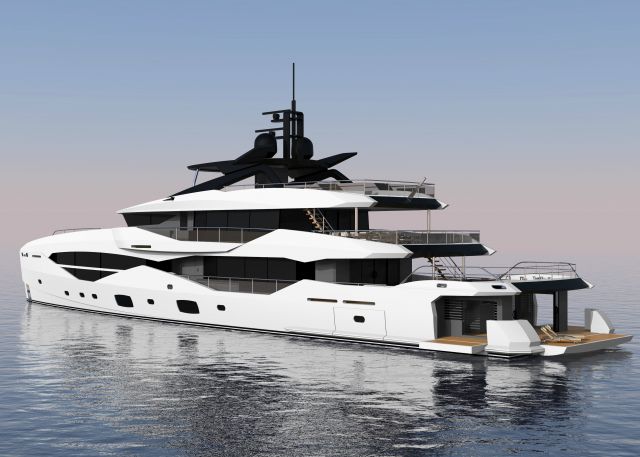 Sunseeker has announced its intention of moving into metal-built yachts with the launch of a dedicated superyacht division.
Announcing the new direction, chief executive Andrea Frabetti also spoke of the company's ambitions to double the yard's range to 26 models from 38ft to 50m by 2022. Since 2000
Sunseeker
has delivered 137 yachts over 100ft and has now set its sights on a distinctive range of superyachts from 101ft to 161ft.
The expansion of its superyacht line has in part been motivated by the loss of customers as the market moves into larger, metal-built vessels. It has been a long-term ambition of
Sunseeker
's to move into metal-hulled designs and the company has now teamed up with Falmouth-based Pendennis and ICON in the Netherlands to realise those plans.
No ceiling
Global sales director, Sean Robertson, added, "A move into metal means there is no ceiling as to how big we can go in the future, but obviously this requires different expertise and so it was essential to find the right partner to support the project."
Pendennis will build the new 133 yacht with its 'dramatic new look', announced earlier this year at Cannes Yachting Festival, whilst ICON will build the flagship 161 yacht at its Harlingen shipyard.
Between 2019 and 2020,
Sunseeker
plans to invest between £10m and £15m a year in new products, starting with the Hawk 38 and Predator 60 Evo in 2019.
Andrea added: "Looking ahead, we will further develop the framework for the business, aided by a £50m CAPEX investment in R&D, new products, innovation and technology over the next five years."