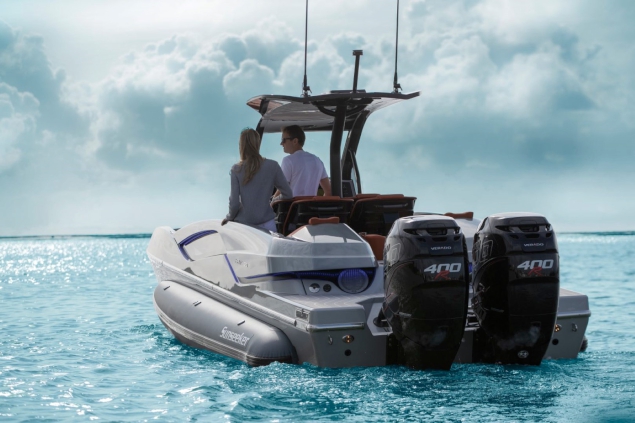 Last month,
Sunseeker
, a boat manufacturing firm, announced that it will double its range of products to 22 models over the next three years.
A move which will see greater investment in its site at Osprey Quay.
It comes after the luxury boat builder saw profits grow from £1.1m in 2017 to £6.6m last year.
A very different picture from five year ago, when the company lost £41m and shed 300 jobs.
Michael Straughan, COO of
Sunseeker
, said: "We recently announced a major new product development plan for
Sunseeker
International and our
Portland
facility is critical to realise these future plans. Osprey Quay is the centre of excellence for moulding technology within the
Sunseeker
group and with our ambitious product plan in place, we are currently investing in the site and the staff we have based there."
Craig Oakes, President of
Weymouth
and
Portland
Chamber of Commerce, has welcomed investment in the site, but is now calling for the development of a Western Relief Road.
He said: "This news that
Sunseeker
see
Portland
as a pivotal part for their process is great for the area. This will mean increased employment and will also highlight that another major international player in industry chooses the
Weymouth
and
Portland
area to run a large part of their operations from. Let's hope infrastructure is now looked at and invested in to alleviate the travel issues to and from
Portland
."
Meanwhile, Andrea Frabetti, who was named as
Sunseeker
's chief executive last year after the resignation of Christian Marti, said: "I'm extremely happy with our performance in 2018.
"Looking ahead, we will further develop the framework for the business and drive the
Sunseeker
brand forward to even greater success, aided by a £50m CAPEX (capital expenditure) investment in research and development, new products, innovation and technology over the next five years. This investment means our product development plan will see a doubling of the product range to 22 models over the next three years.
"The response we have had for our latest models has been incredible. Our future models will include new product segments, as well as improved differentiation between various lines, all of which will help us to continue to grow profitably."